Pastor Daren has been part of First Church since June of 2013. Previously, Pastor Daren has served the congregations in St. Croix Valley for 5 years (2008-2013), Fergus Falls (Grace UMC) for 8 years [2000-2008], Vernon Center/Amboy UMC for 7 years [1993-2000], and the Tri-County Parish (Norcross/Tenney/Pepperton UMC's) for 3 years [1990-1993].
Pastor Daren has a Master of Divinity degree (United Theological Seminary – New Brighton, MN in 1994) and a Doctorate of Ministry degree (Drew University – Madison, NJ in 2004). He also received his bachelor's degree in management from the College of St. Scholastica in Duluth, MN in 1990. His 12 years of business management experience prior to entering the ministry has helped him a great deal in applying Scripture to real life situations.
Pastor Daren is a lifelong Minnesotan, growing up near Coleraine, Minnesota. He has always been a United Methodist Christian.. Married since 1974 to his wife Nancy, they have three grown children and eight grandsons and one step-granddaughter. He enjoys playing his trombone, loves to sing in the choir, and playing drums for the praise band. He'll take an opportunity here and there to play a round of golf or two when he gets the chance. In truth, he loves to be around his children and his grandchildren.
You can access
Pastor Daren's blog here
or request to be a friend on his Facebook account. He's always happy to hear from you!
Susan has been with First Church since October of 2014. She loves to help people and does a fabulous job in her role as our church office manager. She enjoys her family and loves working for this church.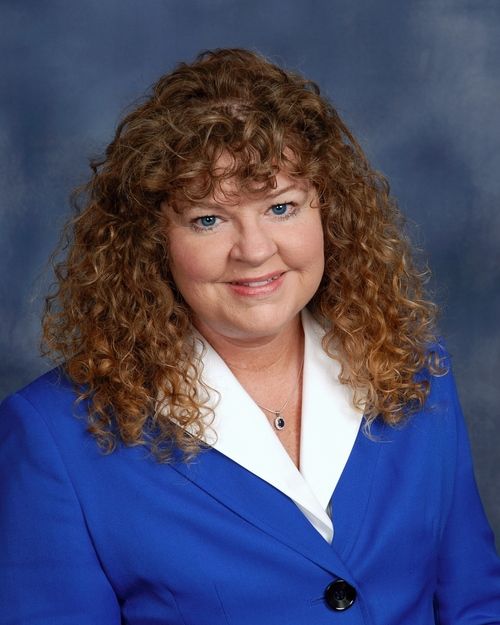 Jolene loves to play the organ in church. she has been the primary organist at First Church for many years and enjoys her craft immensely.
Sandi loves working with our youth. She has a heart for young people everywhere and encounters many young persons in her job as the librarian at the local community college. We are blessed to have Sandi as our youth leader.
middle school youth leader
Lisa's passion is working with young people in the development of their faith. Lisa has been workiing with the middle school youth for five years now and we are so blessed to have her leadership in this area.
Galen brings a wealth of experience and passion to leading our excellent bell choir. His musical background is only matched by his desire to help all the bell choir members to be the best ringers they can be - and they are!
Jeanette brings a love for music and the joy of teaching together as she leads our chancel choir. A music educator in the Worthington School District, Jeanette is a joy to have as our choir director, sharing her passion and love for the Lord in her music.
Jane is our choir accompanist extraordinaire. Jane is a very talented musician who not only plays the piano in many settings in the community, but plays the clarinet in the Amazing Worthington City Band.